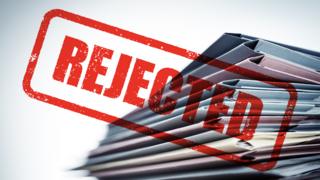 Almost 50 company names have been rejected over the last year because they were deemed potentially offensive.
The list of proposed company names rejected by Companies House included Blue Arsed Fly Designs Ltd, Fanny's Kebabs Ltd, Titanic Holding Limited and Wags to Bitches Limited.
Some of the names may have been incorporated subsequently if justification was given and accepted by Companies House.
The proposed name records are only maintained for 12 months.
The recent list was obtained by the BBC Wales under the Freedom of Information Act.